iPhoto for iOS Hits 1 Million Users in 10 Days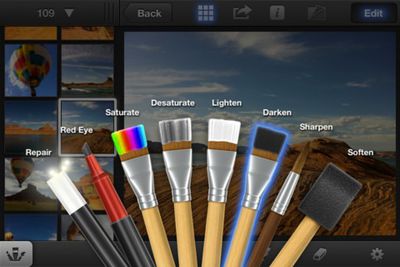 LoopInsight reports
that Apple's new
iPhoto for iOS
has hit 1 million users in the 10 days from its launch:
Apple told me today that its newest iOS app, iPhoto, hit 1 million users in less than 10 days after its release. It's important to note that figure is users, not downloads. It's quite possible that one user downloaded the app multiple times, but Apple isn't counting those, only the unique users.
At $4.99 per sale, that comes to $4,990,000 in revenue over that time.
Apple launched iPhoto in early March alongside the new iPad announcement. iPhoto for iOS runs on both iPad and iPhone and provides a Multi-Touch interface to browse, edit and share photos from your iOS device. [Direct Link]