Apple Airs New 'iCloud Harmony' Commercial
Apple today released a new iPhone 4S commercial focusing on iCloud. Entitled "iCloud Harmony", the ad offers no voiceover and instead utilizes a series of fast-paced cuts to show music, photos, calendars, apps, contacts, and books all automatically syncing among Macs, iPads, and iPhones.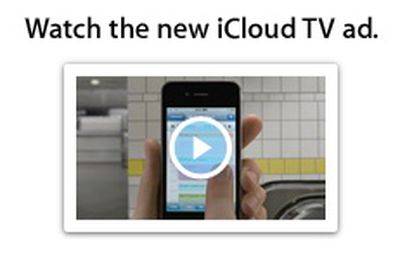 The commercial, which is also being featured on Apple's main homepage, ends with the tagline "Automatic. Everywhere. iCloud."