Fair Labor Association Offers Initial Impressions on Foxconn Audit as iPads Used to Collect Survey Data
With the Fair Labor Association's independent audit of Foxconn's manufacturing facilities for Apple products having been underway for several days now, Reuters reports on the association's initial impressions as it works to collect and analyze data on working conditions.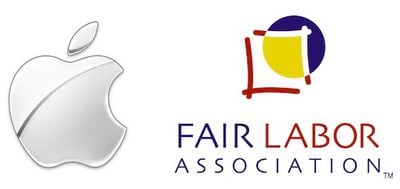 According to Fair Labor Association president Auret van Heerden, Foxconn's facilities appear to be "first-class" in comparison to the garment factories the association has typically monitored, with van Heerden suggesting that monotony and boredom associated with repetitive assembly tasks may be among the most significant threats to workers' all-around health at the facilities.
After his first visits to Foxconn, van Heerden said, "The facilities are first-class; the physical conditions are way, way above average of the norm."

He spent the past several days visiting Foxconn plants to prepare for the study.

"I was very surprised when I walked onto the floor at Foxconn, how tranquil it is compared with a garment factory," he said. "So the problems are not the intensity and burnout and pressure-cooker environment you have in a garment factory. . It's more a function of monotony, of boredom, of alienation perhaps."
The report notes that the Fair Labor Association has 30 employees on hand to conduct the audit, with Foxconn employees being surveyed for the audit using iPads to record their responses. Three separate Foxconn factories representing 300,000 workers are being audited over the course of three weeks, with 35,000 employees participating in the group's anonymous assessment surveys.
Questions will include:

- how the workers were hired
- if they were paid a fee
- if they were offered and signed contracts and whether they understood them
- the condition of their dorm rooms and food
- if complaints are acted upon
- their emotional well being
Apple CEO Tim Cook had much to say on the topic of worker safety during an interview at a Goldman Sachs investor conference yesterday, noting that Apple is working closely with the Fair Labor Association and attempting to be as proactive and transparent as possible in addressing the issues.