Sprint Sells 1.8 Million iPhones in 4Q 2011, 40% to New Subscribers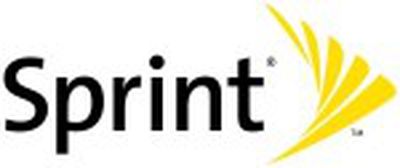 Sprint today became the last of the three major U.S. iPhone carriers to report earnings for the fourth quarter of 2011, disclosing that it sold a total of 1.8 million iPhones during the quarter. While well below the 7.6 million activations reported by AT&T and the 4.3 million activations reported by Verizon, Sprint's iPhone surge helped it achieve a new record high subscriber base of 55 million customers.
Notably, 40% of Sprint's iPhone purchasers were new to the carrier, highlighting the device's ability to attract customers from other carriers. That percentage is on par with AT&T's reporting during its early quarters of iPhone availability, although that number has tapered off for AT&T over time as those who wanted to switch made the move and new carriers such as Verizon and now Sprint have leveled the playing field somewhat.
While Sprint was undoubtedly pleased with the impact of the iPhone on subscriber numbers, it did have a short-term impact on Sprint's earnings with margins being eroded by the upfront subsidies the carrier paid to Apple for the devices. Sprint's total subsidy payments increased roughly 40% year-over-year and sequentially, hitting $1.7 billion.
Between the iPhone launch and Sprint's "Network Vision" initiative to consolidate and simplify its network technology as it moves to 4G LTE, the carrier's operating income margin was sliced nearly in half, leading to a net loss of $1.3 billion for the carrier. That performance did, however, beat Wall Street expectations by a small amount, and the carrier views the short-term hit to profitability in attracting iPhone customers to be an investment in the carrier's future. Sprint's strategy in negotiating to land the iPhone did indeed involve an effort to "bet the company" on the iconic device as Sprint struggled to keep up with AT&T and Verizon.