Analyst Expects iPhone 5 to Launch at WWDC 2012 in June
The Commercial Times relays a report from Daiwa Securities that the iPhone 5 is expected to launch at Apple's Worldwide Developer's Conference (WWDC) to be held in June 2012. Daiwa Securities also claims that the iPhone 5 will utilize "glass to glass" touch panel technology which will benefit TPK Holding and Wintek.
The summer launch claim is not new and has been echoed in previous reports. So this could simply be a parroting of previous rumors.
Apple broke from tradition with the iPhone 4S by launching it in October of 2011. Previous iPhone launches have occurred at Apple's annual WWDC conference.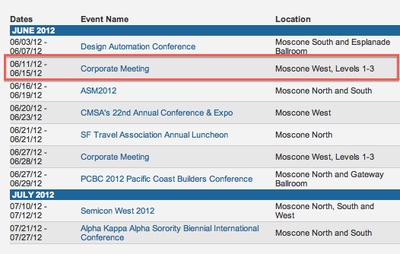 The official dates for the 2012 conference have not yet been announced, but a previously leaked guide suggested June 10th-15th as the likely dates. Moscone's event calendar has those corresponding dates blocked off for a "Corporate Meeting" which typically acts as a placeholder for WWDC.