The iPhone's glass screen may be made of Corning's advanced Gorilla Glass, but, contrary to Steve Jobs' assertion, that doesn't mean it is scratch proof. Many products exist to solve this problem, including ZAGG's
InvisiShield
or rugged cases like
Otterbox's Defender
. Both solutions work well, but the feel of screen protector films bother some users, and though the Otterbox solidly protects the iPhone, it hardly maintains the svelte qualities that Jony Ive and his team worked so hard to create.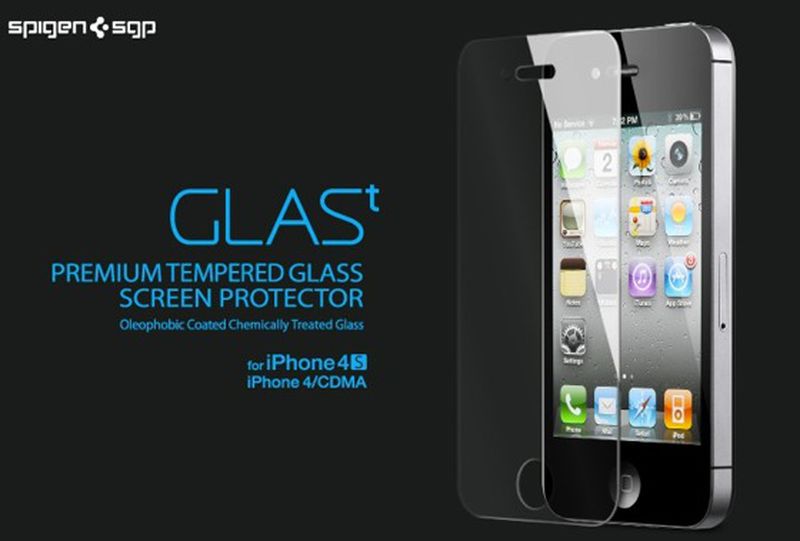 As an alternative, Spigen has released a
tempered glass screen protector
to give an added layer of protection to the iPhone 4S. The 0.4mm thick glass protector
completely covers the front glass
of the iPhone, protecting it from damage and scratches. Spigen claims the glass is specially reinforced to increase shock absorbency and is three times stronger than standard protective
PET film
. As it's tempered glass, if broken, it breaks into smaller pieces that aren't sharp.
The SGP GLAS.t iPhone 4 Screen Protector is available for
$27.99 plus shipping
on Spigen's website.