iTunes Store Adds Pop-Up Windows for Quick Access to Content Details and Previews
Italian site iSpazio notes [Google translation] that Apple has made a small but helpful tweak to the iTunes Store when accessed from a computer, now allowing users to access information on content such as songs, albums, videos, apps, and books via a pop-up window rather than needing to click through to a separate page within the store. The new option, which appears in most locations within the store as a small "info" button in the lower right corner of the content's icon when the user hovers over the item, is available on both main iTunes Store and App Store feature pages as well as in search results.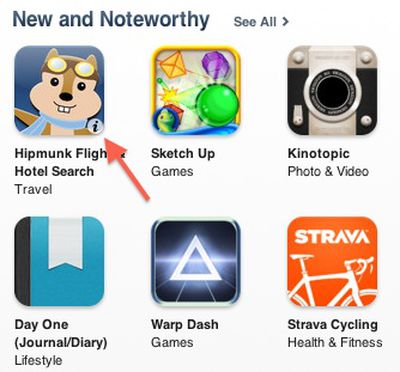 The pop-up windows offer different content depending on which area of the store the user is in, with music, books, and podcasts offering a description of the selected item. In the App Store, the pop-up windows contain multiple tabs with each item's description, reviews, and iPhone and iPad screenshots. Users can also easily purchase the items from their respective pop-up windows.


Finally, movies and TV shows display a small "play" icon instead of the "info" icon, and immediately pop up a window with a video preview and details on each item.