Apple Stepping Up Environmental Friendliness with New Halogen-Free Cables
The London Evening Standard reports (via GigaOM) that Apple is requiring cable supplier Volex to spend up to $6 million retooling its production lines to eliminate halogens from the power and USB cables used in the company's products. The move will make the cables less toxic to the environment upon disposal.
Apple is the biggest customer of Volex, 23%-owned by billionaire financier Nat Rothschild, which makes the power cables and USB leads used in everything from laptops to iPhones and iPads.

But the US firm is on a drive to move its products towards halogen-free power cables, which are less harmful to the environment when disposed of.

The start-up costs in designing and making the new cables will cost it up to $6 million in the current financial year, Volex said today, although, stripping out these one-off costs, profits will be in line with market expectation.
Apple has in the past received criticism from environmental advocacy groups such as Greenpeace, but the company has been performing better in recent surveys as it has continued to shift to more environmentally-friendly alternatives and has become more open about its efforts on the environmental front.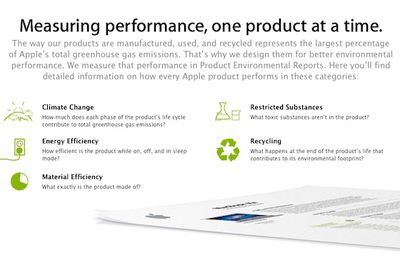 In 2009, the company launched an expanded environmental footprint section of its website to help provide information on its impact and progress in the area.