Apple Issues Refunds for "Premature" Purchases of GameStore App
Earlier this week, an app called GameStore was accidentally made available for purchase on the App Store. The app, which appeared to be a test or development app of some sort, offered several racing-themed in-app purchases but without any actual functionality. The app was quickly removed from the store, and now Apple is issuing refunds to users who purchased the app.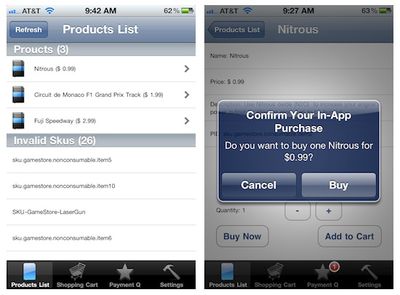 We received this email from iTunes Support, claiming that the GameStore app was "made available for sale prematurely."

You recently purchase the GameStore app. The app was made available for sale prematurely. We apologize for the problem and have refunded the purchase amount back to your account. These funds will be applied to your original payment method within 5 business days.

Sincerely,
iTunes Store Customer Support