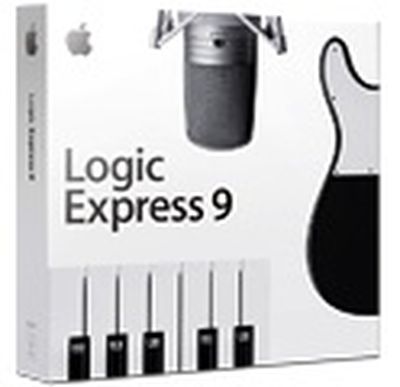 While Apple discontinued Logic Express last week as it moved Logic Pro to the Mac App Store and reduced its price to $199.99, the company is pushing out at least one last update for existing users in the form of Logic Express 9.1.6.
This update improves overall stability and addresses some minor issues including the following:

- Improved compatibility with full-screen view and Mission Control in OS X Lion
- The sample preview option available when importing samples into Ultrabeat now functions correctly
- The destination for recorded files is now properly reset to the new Project folder after using "Save As..." command This update is recommended for all users of Logic Express 9.
The full list of over three dozen fixes and improvements included in Logic Express 9.1.6 is included in the release notes. Logic Express 9.1.6 weighs in at 140.58 MB and requires Mac OS X 10.6.8 or OS X Lion.
Apple last week issued a similar Logic Pro 9.1.6 update for existing users of the boxed Logic Pro software. Logic Pro entered the Mac App Store with the 9.1.6 version.