Apple in Talks to Buy Israeli Flash Storage Company Anobit for Over $400 Million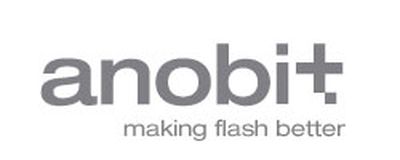 As noted by TechCrunch, Calcalist (Hebrew) reports that Apple is considering purchasing an Israel-based company called Anobit for $400-$500 million.
Anobit is a fabless semiconductor company that specializes in flash storage. According to their website:
Anobit provides flash storage solutions for the Enterprise and Mobile markets. It's MSP™ (Memory Signal Processing) technology significantly improves the endurance, performance and cost of flash storage products and systems. Anobit's products are used by world leading flash manufacturers, consumer electronics vendors and storage system providers.
Calcalist reports that Apple already relies on Anobit's technology in the iPhone, iPad and MacBook Air. Apple's interest in the company is related to their ability increase the amount of flash memory storage in a device and improve long term reliability. A Storage-Switzerland article describes the company's MSP technology:
Essentially this means they can detect flash problems in flash cells when they're much older, allowing them to extend the usable life of MLC flash significantly longer than other manufacturers. The net of this ability is Anobit's flash products have much longer endurance than comparable products from other vendors. They claim commercial-grade MLC endurance comparable to that of SLC flash from other manufacturers. Theoretically, this would enable users to replace SLC flash with the more economical MLC products.
A $400-$500 million acquisition price would make Anobit one of Apple's largest acquisitions ever. Prior to that, you have to go back to 1997 when Apple paid $404 million to acquire NeXT, Inc, bringing Steve Jobs back to the company.
Flash memory has been a key component in Apple's products over the past decade. Apple has made strategic bets on Flash storage in the past by pre-purchasing large amounts to ensure a constant supply. Apple's reliance on Flash remains with the ongoing popularity of the iPhone and shift in notebooks to SSD.