December 16th iPhone 4S Launches to Include Russia and Brazil
Apple is continuing its rapid international rollout of the iPhone 4S this month, and while the company has not published any recent press releases detailing its upcoming launch schedule, carrier partners and retailers in several countries have begun announcing availability for December 16th. Notably, this round of launches will include two of the world's most populous countries: Brazil and Russia.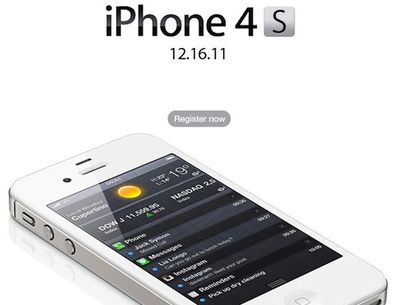 In South America, Brazilian carrier Claro has posted a promotional page [Google translation] noting the December 16th launch date. MacMagazine.com.br noted last week that several shops had already begun selling both the iPhone 4S and 8 GB iPhone 4 at very high prices (nearly $2000 for a 16 GB iPhone 4S) ahead of the official launch, but official pricing from Apple's carrier partners for the iPhone 4S remains to be seen.
Several Russian retailers including Digital.ru [Google translation] have announced that they too will begin selling the iPhone 4S on December 16th, with pre-orders already underway.
Brazil and Russia are not the only countries set to see iPhone 4S launches on December 16th, as reports are also coming in from Taiwan, the Philippines, South Africa, and Malaysia citing that same date for their iPhone 4S debuts.
Update: The iPhone 4S will also be launching in Saudi Arabia on the 16th.
Update 2: We're also seeing mention of December 16th launches in Chile, Israel, Thailand, Turkey, and Vietnam, bringing this round of launches to a total of at least a dozen countries.