The Hungarian postal service, Magyar Posta, is issuing a commemorative sheet bearing Steve Jobs image. The sheet, which includes a perforated stamp-sized image of Steve Jobs, will sell for 1,000 forints (about $4.40).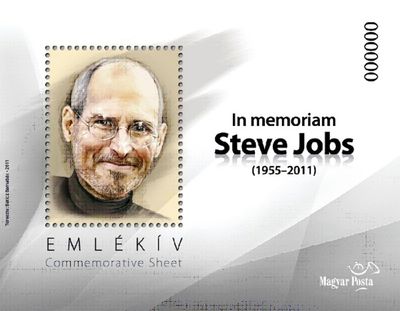 From the Associated Press:

The sheet includes a perforated portrait of Jobs, while an accompanying card shows silhouettes of some of the inventor's characteristic poses and a quote about Jobs by Erno Rubik, the Hungarian architect who created Rubik's Cube and other mechanical puzzles.
The sheet is strictly for commemoration however, and cannot be used as postage. 5,000 sheets will be sold starting in December from Magyar Posta's online store (Hungarian only).