iPad 3 Display Shipments Nearing 3 Million Units with Assembly Set for January Start
Just yesterday, Digitimes noted that Apple had reduced its fourth-quarter orders for iPad 2 display components in order to accommodate production of iPad 3 parts. Apple's strategy has apparently involved boosting production of iPad 2 parts during the third quarter and stockpiling them as it begins the transition to the iPad 3 this quarter.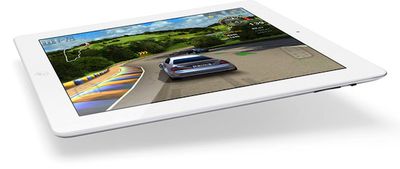 Digitimes now expands upon that information in a new report claiming that Apple's iPad 3 display panel suppliers Samsung, LG, and Sharp will have delivered approximately three million units to Apple's manufacturing chain by the end of this month.
Samsung Electronics, LG Display and Sharp reportedly shipped a total of one million units of high-resolution flat panels for next-generation iPads to Apple in October and will ramp up shipments to two million units in November, according to industry sources.
The report notes that the touch module component that is comparable to the one found in the iPad 2 should begin shipping from TPK and Wintek imminently as Apple's iPad manufacturing partner Foxconn is apparently targeting a January 2012 start for assembly. That timeframe appears to be in line with rumors of an early 2012 launch for the iPad 3, potentially around March or April as with the past two generations.
The report also reiterates claims of display manufacturers having sampled 7.85-inch screens for Apple, but it is unclear how independent Digitimes' claim is from the earlier report.