Steve Jobs Envisioned Using Unlicensed Wi-Fi Spectrum for Apple Mobile Phone Network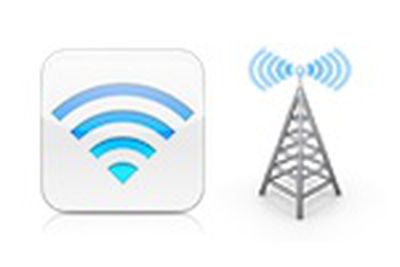 IDG News Service reports on comments made yesterday by venture capitalist John Stanton claiming that Steve Jobs had been investigating the possibility of using unlicensed Wi-Fi spectrum as way to bypass carriers in setting up a mobile phone network in the years before the iPhone debuted. While the idea proved to be infeasible, Stanton's description of Jobs' vision fits with the Apple co-founder's overall goal of controlling the entire user experience from end to end.
Stanton, currently chairman at venture capital firm Trilogy Partnership, said he spent a fair amount of time with Jobs between 2005 and 2007. "He wanted to replace carriers," Stanton said of Jobs, the Apple founder and CEO who passed away recently after a battle with cancer. "He and I spent a lot of time talking about whether synthetically you could create a carrier using Wi-Fi spectrum. That was part of his vision."
According to Stanton, Jobs gave up on the idea by 2007 as the company pursued a more traditional arrangement for the iPhone through existing carriers, but still managed to have a significant influence on eroding the control carriers had previously exerted over the devices on their networks.
"If I were a carrier, I'd be concerned about the dramatic shift in power that occurred," he said.

Companies like Apple and Google, which develops Android, sell a variety of software and services that capture revenue streams that might have otherwise gone to the operators.
Stanton was one of the early entrepreneurs in cellular technology, founding a small company called Western Wireless that later spun out part of itself as VoiceStream and which became T-Mobile USA following a 2001 acquisition by Deutsche Telekom. The remainder of Western Wireless was acquired by Alltel in 2005, and it appears that Jobs' conversations with Stanton occurred immediately after that time.