Apple Has No Plans to Support Siri on Older Devices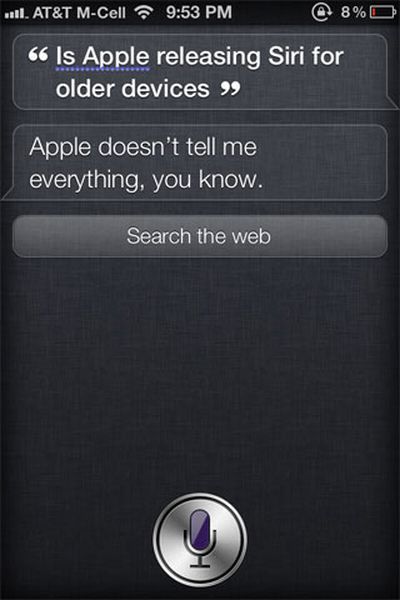 When Apple introduced the Siri voice assistant, the company made it clear that the feature was exclusive to the iPhone 4S alone.
There was some speculation that Siri required the iPhone 4S's faster processor, but recent hack have shown Siri to run quite well on the iPhone 4. Meanwhile, one rumor even claimed that Apple been internally testing Siri on the iPhone 4, raising some hopes for an eventual release.
Unfortunately, Michael Steeber posts an Apple reply to a bug report which states quite clearly that Apple isn't planning on supporting Siri on older devices:
Engineering has provided the following feedback regarding this issue: Siri only works on iPhone 4S and we currently have no plans to support older devices.
Apple generally keeps quiet about their plans, so this is probably as much as we'll hear for an official position on the possibility of official Siri support on the iPhone 4 or iPad 2.