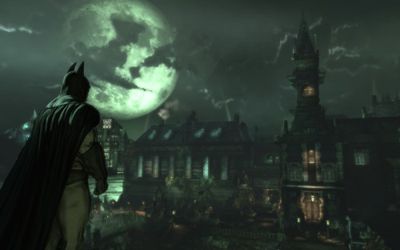 Batman: Arkham Asylum has arrived on the Mac, two years after it was released on consoles and the PC.

Batman: Arkham Asylum exposes players to a unique, dark and atmospheric adventure that takes them to the depths of Arkham Asylum - Gotham's psychiatric hospital for the criminally insane. Gamers will move in the shadows, instigate fear amongst their enemies and confront The Joker and Gotham City's most notorious villains who have taken over the asylum.

Using a wide range of Batman's gadgets and abilities, players will become the invisible predator and attempt to foil The Joker's demented scheme.

Batman: Arkham Asylum features an original story penned exclusively for the game by famous Batman author and five-time Emmy award winner Paul Dini, whose credits include Lost season one and Batman: The Animated Series.
Feral, the company that released the Mac port of the game, recommends users have a 2.8Ghz Intel processor with at least 4GB or RAM and 512MB of VRAM. Check Feral's website for complete system requirements to ensure it will work on your system.
Batman: Arkham Asylum is available on the Mac App Store for $39.99. [Direct Link]