Apple to "Completely Overhaul" the iPad, iMac, iPhone and MacBook Air in 2012?
Digitimes claims that Apple is going to "completely overhaul" its product lineups in 2012. The site specifically lists the iPad, iMac, iPhone and MacBook Air lines.
It's not clear if this is an all inclusive list or not. Notably absent are the MacBook Pro, Mac mini, Mac Pro and iPod lines.
Apple plans to completely overhaul its product lineups, including iPad, iMac, iPhone and MacBook Air, in 2012 and is expected to finalize order volumes for key parts and components for the next-generation iPad in December, according to sources in the upstream supply chain.
We interpret the report to mean new designs for the listed product lines.
The iPhone seems the most likely of the bunch to get a full redesign. In fact, we may have already seen a glimpse of what the next iPhone might look like. Tapered iPhone 5 case designs leaked in China flooded the market in mid 2011, leading to the belief that Apple would be releasing such a design this fall.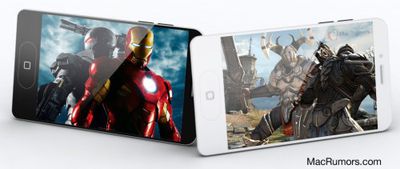 Apple ended up releasing the iPhone 4S instead, which shares the same design as the previous generation iPhone 4. Based on Apple's release pattern, however, it seems certain that the 2012 iPhone will receive a new external design.
The iMac design has remained relatively stable in design over the past few years. Given the constraints of the design, we're not sure how drastic a change we could see in the iMac.
The iPad has only seen two releases, each with a slightly different design. Again, the basic design constraints will limit it to a 9.7" display, but another report has suggested the 2012 design will be an even thinner design.
Finally, the MacBook Air. While we're certain that the MacBook Pro will see new design next year, how it integrates with the MacBook Air line remains to be seen. Rumors of a 15" Air-like design have been circulating since July. We expect that the Air and Pro lines will have to eventually merge into one. Intel believes that the Air form factor will dominate the consumer market in the near future.