Next iPad Coming March, But "Real iPad 3" Not Until Q3 2012?
On-again, off-again, industry publication Digitimes is claiming that Apple's next iPad will enter mass production soon and will launch in March 2012. The catch is that according to their sources, this new iPad product is not seen by Apple as an iPad 3, but instead an upgraded iPad 2. Instead they say "the real iPad 3" won't be launched until the 3rd quarter of 2012 at the earliest.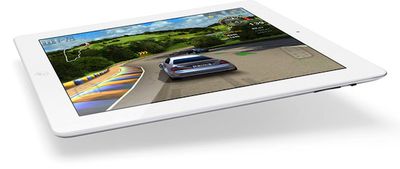 The publication provides no distinction as to what qualifies as a "real iPad 3", but does claim that this interim iPad 2 upgrade will be thinner than the iPad 2 and offer longer battery life.
The most obvious distinction, though not mentioned in the article, could come from the use of a ultra-high resolution Retina display. Talk of a such a display has been ongoing for months, but the most recent reports indicate that Apple's suppliers are finding it challenge to produce such high density displays.
Digitimes has been particularly prolific in the past year with their rumors, but have become particularly spotty in their accuracy. While plans could have obviously changed, their previous iPad 3 report claimed a Fall 2011 launch. So, take this new report with some skepticism. That said, an ultra high resolution iPad-sized Retina display could easily be the production bottleneck for Apple's plans.