AirPlay Mirroring and iMessage Coming to Mac OS X Lion
AirPlay Mirroring and iMessage are reportedly coming to OS X Lion, according to 9to5Mac's sources.
Airplay Mirroring demoed on an iPad 2
AirPlay Mirroring is a feature that first made its appearance on the iPad 2 and iPhone 4S. It allows you to wirelessly stream whatever's on your iPad or iPhone display to your HDTV via Apple TV. The Mac implementation is reportedly going to be similar, allowing broadcast of your desktop to your TV.
AirPlay Mirroring for the Mac will allow a user to wirelessly mirror exactly what is shown on their Mac's display to an Apple TV connected to a projector, television, or external monitor. AirPlay video streaming is also being integrated into QuickTime X.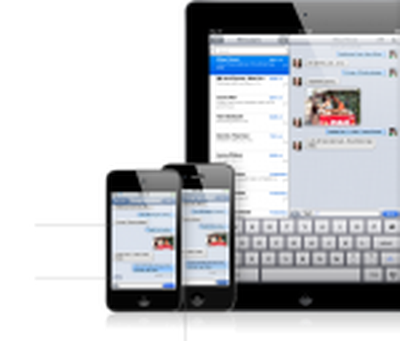 Meanwhile, iMessage is again being said to be coming to the OS X Lion. We had previously reported on iChat strings that have suggested work was already underway. Though it seems the decision to make iMessage a separate app or a part of iChat has reportedly not been finalized.
iMessage is Apple's new messaging solution for the iPad, iPod Touch and iPhone found in iOS 5. It allows customers to send SMS-like messages over standard data connections rather than expensive text messaging plans. OS X Lion integration with iMessage would allow you to send iMessages to friends and family with iOS 5 devices from your Mac.