Apple Building Solar Farm at North Carolina Data Center
The Charlotte Observer reports that Apple has begun work on a solar farm adjacent to its massive new data center in Maiden, North Carolina. The new solar farm will likely generate a significant amount of power for the facility, although Catawba County officials have yet to see building plans for the facilities.
Apple has quietly begun work on a solar farm that apparently could help power its sprawling data center in southern Catawba County.

Permits issued by Catawba County show that the Cupertino, Calif., company has been approved to reshape the slope of some of the 171 acres of vacant land it owns on Startown Road, opposite the data center, in preparation of building a solar farm.
Permits issued so far only address grading and erosion control on the site, but Apple has disclosed in those permit applications that it intends to build a solar farm on the site.
The Hickory Daily Record adds some detail to the situation, noting the plot of land is indeed across the street from the data center and that nearby residents have been upset by the smoke from fires set to help clear the land.
That smoke is Apple clearing more than 100 acres of land across from its data center, which opened earlier this year at 5977 Startown Road. It was reported earlier this year that the data facility will be a cloud-computing center for Apple.

Across the street, at 6028 Startown Road, Apple has filed a soil erosion permit with Catawba County for about 170 acres of land. Apple applied for the permit on Aug. 9, and the county reviewed and approved it on Aug. 10.

In the application, Apple described the work as "Solar panel farm A" for the 170.99 acres of land.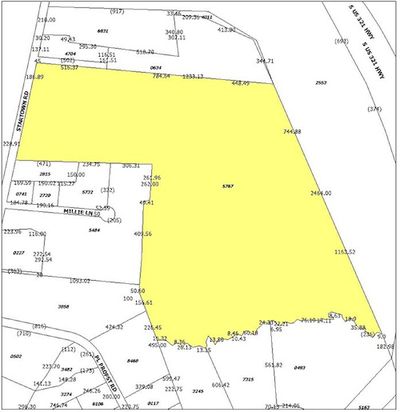 Apple's initial 70-acre purchase at solar farm site of 6028 Startown Road in Maiden, NC
The
erosion control permit (PDF)
indicates that Apple has pieced together three separate parcels of land for the solar farm, with the most recent addition coming just last week. An initial
70-acre parcel
at the project address was identified as having been bought by Apple last October, but it is unclear what constitutes the remaining 100 acres of the project site.