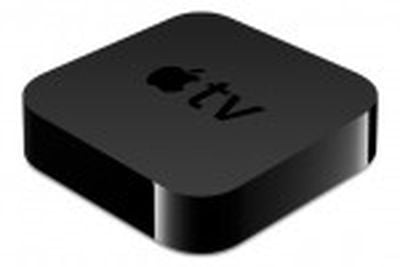 Earlier this month, Apple released Apple TV software version 4.4, adding a number of new features to the set-top box including Photo Stream support, AirPlay mirroring, and NHL and Wall Street Journal content. The update was not without its issues, however, as a number of users reported that the update temporarily bricked their devices, requiring that they be connected to iTunes with a micro USB cable that is not included with the device.
Less than a week later, Apple released version 4.4.1 of the Apple TV software to address some of those previous issues, but the new update was also met with complaints of Apple TVs needing to be connected to iTunes to restore. Apple quickly pulled the update and re-released it a day later, presumably fixing the issues.
Apple has now released yet another software update for the Apple TV, pushing out version 4.4.2 today to hopefully resolve the issues once and for all. Apple details some of the issues in a support document addressing the update.
Apple TV devices with software version 4.4 and 4.4.1 have an issue with updating software to later versions. The recommended way to resolve this is go to Settings -> General -> Reset -> Reset All Settings, prior to updating. Note: If you apply the software update without resetting all settings first, the updater will reset the settings for you.

Once the Apple TV has been reset, you can then successfully update to the latest software by going to Settings -> General -> Update Software.

We recognize that this is an inconvenience and apologize.
The $99 Apple TV set-top box offers access to a wide variety of media sources and features, including TV and movie content from the iTunes Store, Netflix streaming, sports content, AirPlay streaming, and iCloud integration. The company is also set to be working on an actual connected television set, with those rumors receiving significant attention in recent days.