Steve Jobs Biography Reviewed and Other Tidbits From the Book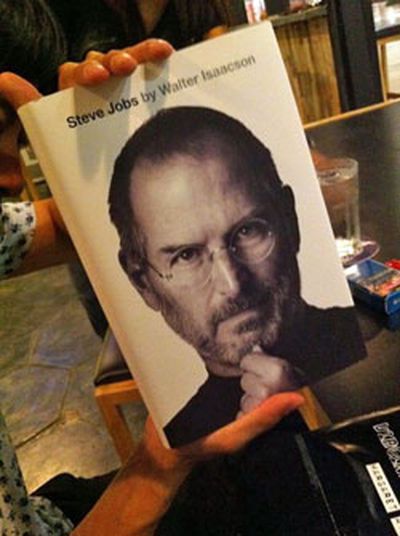 The much anticipated Steve Jobs biography is officially launching on Monday, October 24th. Despite the official release date, many copies have already started circulating. The image on the right is from a book delivery from late last week (thanks Ernest).
The New York Times provides a positive review and nice overview of the book which was authored by Walter Isaacson.
"Steve Jobs" greatly admires its subject. But its most adulatory passages are not about people. Offering a combination of tech criticism and promotional hype, Mr. Isaacson describes the arrival of each new product right down to Mr. Jobs's theatrical introductions and the advertising campaigns. But if the individual bits of hoopla seem excessive, their cumulative effect is staggering. Here is an encyclopedic survey of all that Mr. Jobs accomplished, replete with the passion and excitement that it deserves.
Several other interesting tidbits have emerged from the early copies of the biography. We've covered some of the big revelations in previous articles, but here are a few others that are notable.
- Jobs viewed textbooks as the next business he wanted to transform. He met with major publishers about it. Jobs also discussed 4G data capacity in a recent board meeting in August. - NYTimes
- Jobs described Microsoft as "mostly irrelevant" due to being run by salespeople. He didn't believe Microsoft would change as long as Steve Ballmer was in charge. - NYTimes
- "Jobs confided in Sculley that he believed he would die young, and therefore he needed to accomplish things quickly so that he would make his mark on Silicon Valley history. " - Huffington Post
Walter Isaacson will be interviewed 60 Minutes tonight and is also said to be showing interview tapes of Steve Jobs.