AT&T Activations Servers Overloaded with iPhone 4S Launch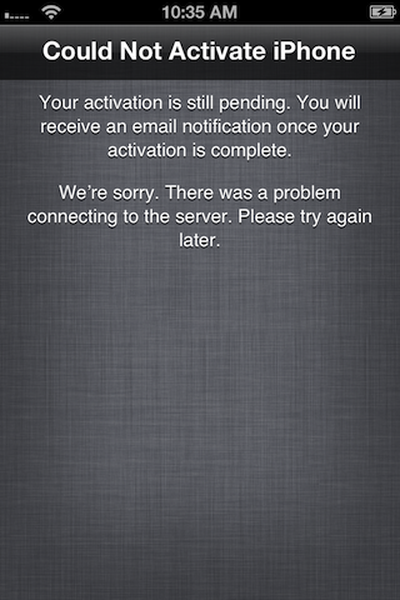 As has happened in the past, it seems AT&T's activation servers are having problems with the large influx of activations with the iPhone 4S launch. A quick search of Twitter shows many having problems activating their AT&T iPhone 4Ss due to server issues. A discussion thread in our forum also mirrors the complaints.
With the iPhone 4S launched now across the entire U.S., we are at the peak of simultaneous AT&T iPhone 4S activations. AT&T has had similar issues in previous launches. Japanese carrier Softbank was reported to have similar issues during their launch this morning.