Here's a collection of photos we've received from readers who have taken photos at Apple Stores around the world with small tributes to Apple's Steve Jobs who passed away yesterday.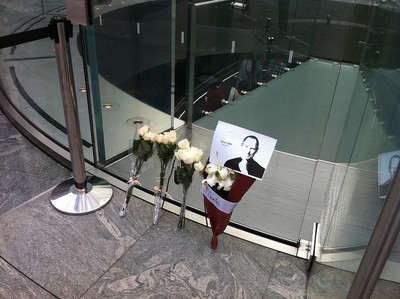 Shanghai. Thanks Min

London. Thanks Vijay

Lincoln Park. Thanks Russell

5th Avenue

SF Apple Store, Thanks Dan Dunn

Cupertino, Thanks H.P.

Sydney, Australia. Thanks Dane.