Apple to Discontinue iPod Classic and iPod Shuffle?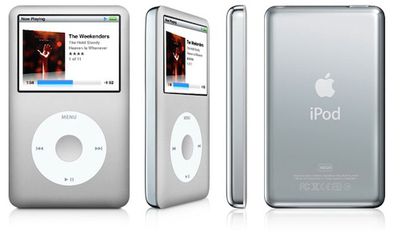 TUAW claims
that Apple may be planning on discontinuing the iPod Classic and iPod Shuffle devices this year.
It seems that the "product transition" Apple mentioned on the last earnings call could very well be within the iPod line. Specifically, if you want to buy an iPod shuffle or iPod classic from Apple, you should do it sooner rather than later. We've heard those two iPods are getting the axe this year.
They go on to say that they see "few changes" coming for the iPod touch, except for a white model. That portion of the report mirrors our own from last week, which detailed the introduction of a white iPod Touch model, but little else in the way of changes. The iPod nano appears to be safe for the time being and may see a minor improvement as well next week.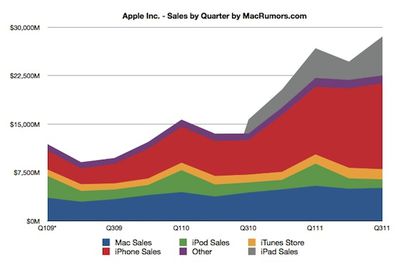 The iPod as a product line has been making up a smaller and smaller percentage of Apple's revenue over the past few years with the growth of the iPhone. Apple does not break out the iPod touch out of those sales, but the touch likely represents a large portion of the remaining iPod sales. The last official word about the iPod Classic came from
Steve Jobs
over a year ago, in which he said in an email that they had no plans on discontinuing the iPod Classic at that time. Now, a year later, it may be coming, if TUAW's source is to be believed.