'iPhone 4S' Cases Already Appearing?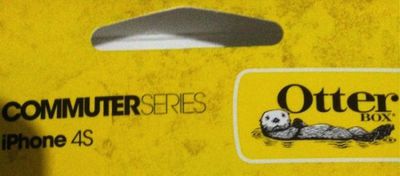 While all the focus has been on potential iPhone 5 cases, @Chronicwire posts new images of Otterbox case boxes specifically labeled for the "iPhone 4S". He goes on to claim that Otterbox has produced 3,000,000 cases for the "iPhone 4S".


While chronic does not have photos of the actual case, the rear of the box curiously appears to show the volume buttons on the right side of the device above the SIM-card slot rather than on the left as in the iPhone 4. But part leaks for the iPhone 4S have not revealed such a change, so it is unclear which is the correct depiction of the forthcoming device.
Meanwhile, BGR had claimed that AT&T stores have already refreshed iPhone 4 cases with a change in the back opening for the camera. BGR initially speculated that the cases could be for a camera sensor that may have been changed for the rumored 8-megapixel camera in the iPhone 4S. But in an update to the post, BGR notes that multiple people have indicated that the new cases are simply a revision of the existing iPhone 4 cases to address issues with LED flash performance.
Earlier this month, we received an unconfirmed tip that at least one Apple store received a batch of iPhone 4 bumper cases that didn't fit quite right. Customer returns had suggested the bumpers were a tighter fit with some slight button alignment issues. The tipster had suggested that this may have been an early batch of modified cases, but we had heard no similar reports.
Apple is planning to release a new iPhone in October, but there have been conflicting rumors about what models they are planning to introduce. A recent report suggested that Apple would only be releasing a slightly modified iPhone 4-like device (dubbed "iPhone 4S") rather than a more dramatically redesigned iPhone 5.
Update: As several posters have pointed out the boxes for Otterbox's existing iPhone 4 case similarly show the buttons on the right side of the device, suggesting that the placement in the illustration was simply a means to show both the volume buttons and SIM-card slot in a single cutaway photo of the case.