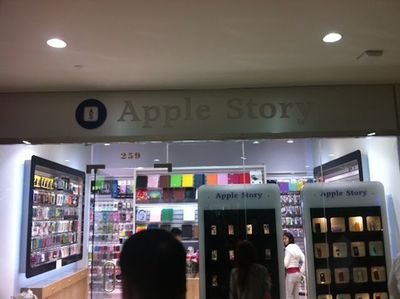 Reuters reports that Apple has reached a proposed settlement with two New York City retail stores accused of selling counterfeit Apple products. Under the terms of the deal, which must still be approved by the courts, the two stores would surrender all counterfeit products carrying the word "Apple" or any of the company's trademarks.
The proposed settlement, lodged in Brooklyn federal court on Thursday, would resolve a trademark-infringement lawsuit filed last July against Apple Story Inc and Fun Zone Inc, two stores in the Chinatown section of Flushing, Queens, that sell cases, headsets and other accessories for Apple products such as the iPhone, iPad and iPod. The two stores maintain they have not violated any Apple trademarks.

If U.S. District Judge Kiyo Matsumoto approves the settlement, the stores will have five days to turn over any counterfeit products in their inventories, as well as any products, labels, packaging, promotional materials and other items that bear any Apple trademarks, including the well-known image of an apple and proprietary phrases such as "iPod" and "iPad."
The owners of one of the stores, Apple Story, have also agreed to change the store's name and to remove an iPhone-shaped window display from the store.
Apple has been stepping up its efforts to combat unauthorized retail stores and the sale of counterfeit Apple products. The company has been focusing a significant amount of effort in China, where it is experiencing strong growth, but has reportedly been hampered in its efforts by uncooperative authorities in many cases.