Apple's iPad Tops Worldwide Tablet Market in 2Q11 with 68% of Shipments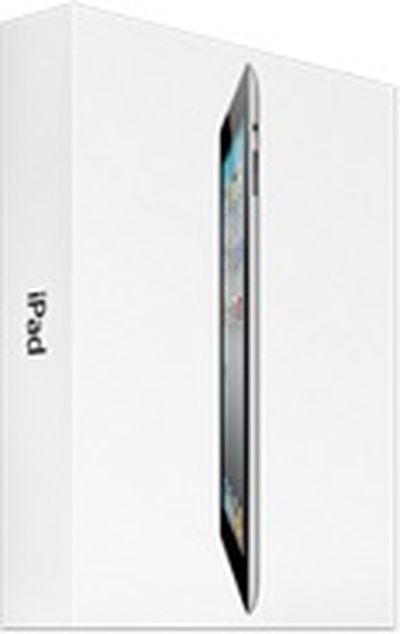 Research firm IDC today released the results of its study of worldwide tablet and eReader shipments for the second quarter of 2011, and while the tablet market has changed dramatically in the nearly three months since the quarter ended, the data still offers an interesting look at Apple's performance in the market. According to the study, Apple rode the strength of the iPad 2 launch to capture over 68% of total worldwide tablet shipments for the quarter, up from 65% in the previous quarter.
Worldwide media tablet shipments in the second quarter were driven by continued robust demand for Apple's iPad 2, which saw shipments reach 9.3 million units, representing a 68.3% share of the worldwide market (up from 65.7% the previous quarter). Research in Motion entered the media tablet market in 2Q11 with its PlayBook product, grabbing a 4.9% share of the market. Apple's strength and RIM's entrance meant bad news for Android-based media tablets, which saw its collective share slip to 26.8%, down from 34.0% the previous quarter.
IDC predicts that Android's share will continue to shrink during the third quarter due to continued iPad strength and a flood of $99 sales of HP's discontinued TouchPad, but that Android will begin to regain share during the fourth quarter of the year as new models come to market.
"Apple's iOS share will continue to lead by more than 40 percentage points over Google's Android for the remainder of the year, but we expect Apple's share to fall closer to 50% by the end of the forecast period as manufacturers bring new tablets to market," said Jennifer Song, research analyst, Worldwide Trackers.
It is important to note that IDC's studies track shipments from manufacturers into their distribution channels, and by most accounts Apple's lead is even stronger when looking at sales to end users. Whereas Apple has repeatedly said that it is selling essentially every iPad it can make, a number of other vendors have seen their shipments into the channel languish amid low consumer demand.
Still, IDC is impressed by the total tablet shipments seen for the second quarter, which saw 88.9% growth over the previous quarter and 303% year-over-year growth. As a result, IDC has boosted its estimates for 2011 from 53.5 million units to 62.5 million units overall.