Apple's Plans for London Financial District Store Caught in Dispute Over Sunlight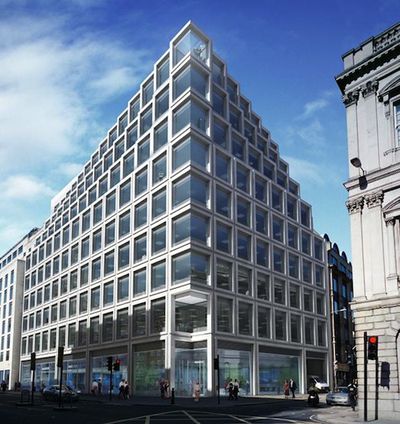 Reuters reports that Apple's potential plans for its first retail store in London's financial district have been thrown into question as existing buildings surrounding the site may see their protected access to sunlight impinged upon by the development. Apple is said to be looking to build its store on the ground floor of a 10-story building planned for construction at 100 Cheapside in London.
The proposed 10-storey development at 100 Cheapside has planning permission for 87,000 square feet of offices and 13,000 square feet of retail.

U.S. developer Hines is in talks to buy the site for under 25 million pounds and Apple is interested in taking space there, a source close to the process told Reuters.
The property's current owner has asked the city to use its power to waive the ability for owners of neighboring properties to seek injunctions against the project. Thirteen properties are said to be affected by the development, with impact to eight of them substantial enough that their owners are likely to seek injunctions against the project.
Given that construction has yet to begin on the proposed building and the potential legal difficulties facing the project, it is unclear at this time whether Apple will seek other options for a retail store in the area.
Apple has two flagship stores within a few miles of the proposed site, with its Covent Garden store lying approximately 1.5 miles to the west and its Regent Street store about a mile further to the west.