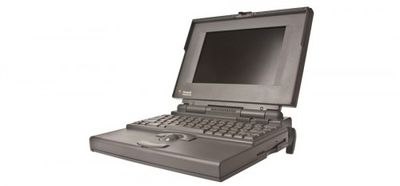 Apple has built hundreds, if not thousands of different computers, peripherals, accessories and pieces of software since it was founded 35 years ago. Shrine of Apple aims to photograph every single one of those products.
The machine in the photo above, the PowerBook 165c, was the first PowerBook with a color screen and the first notebook in the world to have a 256-color screen. It cost $3,400 when it was released in February 1993.
Shrine of Apple promises not to use any stock photography, and instead wants to individually photograph each product. It's fairly limited in selection at the moment, but does have some oldies like the QuickTake 150, the Performa 200, and the Power Macintosh G3 All-In-One (the heaviest computer Apple ever released at 59.9 lbs).
The website promises to release more photographs every week. Visit the site at ShrineOfApple.com or follow them at @shrineofapple on Twitter .