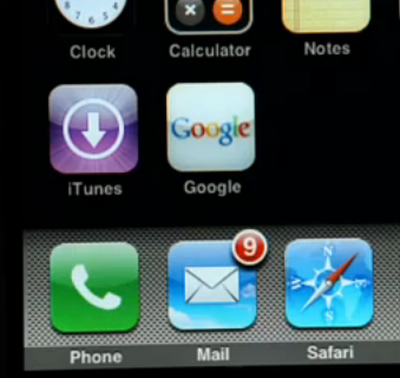 With the news of Steve Jobs' resignation as CEO, several reaction pieces and stories have been circulating. One popular one is from Google's Vic Gundotra who posts an anecdote about Steve Jobs urgently calling him on a Sunday in January, 2008.
I laughed nervously. After all, while it was customary for Steve to call during the week upset about something, it was unusual for him to call me on Sunday and ask me to call his home. I wondered what was so important?

"So Vic, we have an urgent issue, one that I need addressed right away. I've already assigned someone from my team to help you, and I hope you can fix this tomorrow" said Steve. "I've been looking at the Google logo on the iPhone and I'm not happy with the icon. The second O in Google doesn't have the right yellow gradient. It's just wrong and I'm going to have Greg fix it tomorrow. Is that okay with you?"
The story was complimentary to Jobs, and Gundotra pointed out Jobs' attention to detail as a positive trait for a CEO:
But in the end, when I think about leadership, passion and attention to detail, I think back to the call I received from Steve Jobs on a Sunday morning in January. It was a lesson I'll never forget. CEOs should care about details. Even shades of yellow. On a Sunday.
Based on the date given, we determined that this was for Apple's 2008 Macworld San Francisco keynote speech which was delivered a week later by Steve Jobs. Jobs introduced webclips and custom home screen icons for the iPhone during that keynote. This was before the App Store was launched. The Google icon in question is pictured above.