TheRealDeal reports that the Metropolitan Transportation Authority has "quietly" released higher quality renderings of what Apple's Grand Central Terminal is expected to look like.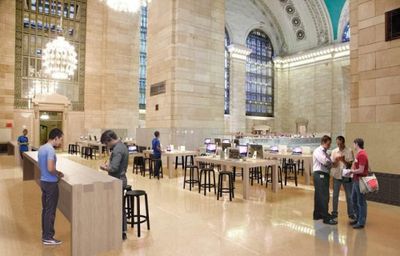 Lower quality versions of these images had been previously posted to the Wall Street Journal. The New York Times, however, commented about how tight lipped everyone involved had been about them.
After some effort, we found someone who let us see the renderings, as long as we didn't say who it was, and didn't share them with you.
It seems now that construction is underway, the MTA has determined that it can release these photos to the public.