Five New Apple Retail Stores Opening Around the World
As we reported, Apple is opening 5 new retail stores on Saturday. The new stores include two U.S. locations and three international ones. We received some early photos from some of the locations: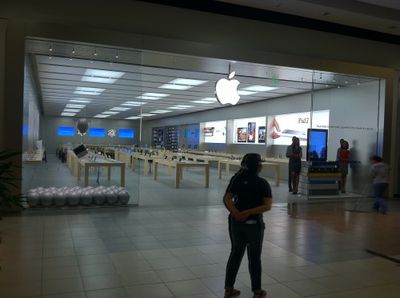 Murray, Utah (Thanks Eric)

Southland in Australia (Thanks Andrew)
Due to the time zone differences, the Australian store has
already launched
to a packed crowd.
Italy's I GIGLI shopping center is actually tweeting live Apple Store opening photos already, as its early Saturday morning in that location at the time of publication:



The remaining locations are in Canada and the U.S. and will start their openings over the next 12 hours.