Apple to Launch 3 HDTV Models by March 2012?
Global Equities Research's Trip Chowdhry issued a research note to investors indicating that Apple is planning to launch three HDTV models by March 2012. The report is relayed by AppleInsider:
He said his "converged view" of data from various developers is "probably" 75 percent accurate, and that it will "probably" be launched in March of 2012, with developer sessions at the Worldwide Developers Conference in June.
Apple's televisions would reportedly come in 3 different models and 3 different price points.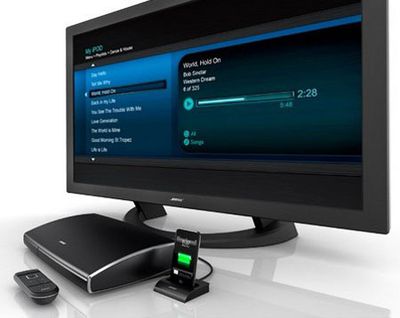 Bose VideoWave
Chowdhry compares the concept to the
Bose VideoWave
which tries to simplify HDTVs by reducing clutter, though Apple's implementation is expected to be improved. Apple's HDTV will reportedly carry 16 speakers giving a "complete surround sound experience" and be one-third as thick as the VideoWave's 6 inches.
We should caution that Chowdhry also claimed last year that Microsoft's Steve Ballmer would speak at Apple's 2010 WWDC conference. A claim that was quickly refuted by Microsoft and never came to pass.
Still, we have been hearing some increased chatter about an Apple television. The rumors were revived early this year with some additional claims from Smarthouse pinpointing an Apple and LG partnership. Meanwhile, we've heard some unverified whispers of the same.
Apple television rumors have a long history with the earliest claims as far back as 2006. Apple does have their Apple TV set top box but has always downplayed its significance. Apple CEO Steve Jobs has also been vocal about the challenges of infiltrating the television marketplace suggesting there are too many industry hurdles and too much fragmentation to overcome.