Facebook's Native iPad App Leaked
TechCrunch has posted an extensive gallery of screenshots from Facebook's long anticipated native iPad app. It turns out the latest update to Facebook's native iPhone application also included the code and resources for the iPad app.
@AeroEchelon noticed a simple tweak to the iPhone version could enable it and posted the first screenshots of the iPad app to Twitter.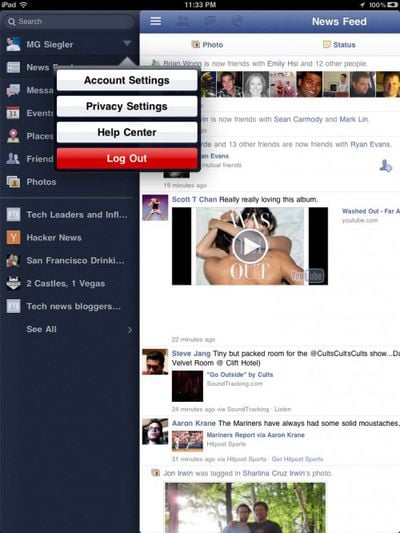 TechCrunch's MG Siegler found the app to be quite good even in its non-public release form:
The app also makes great use of the pop-overs (overlay menus) found in other iPad apps. When you flip the iPad horizontally, the list of your online friends appears and you can chat with them as you do other things on Facebook. The photo-viewer aspect looks great — similar to the iPad's own native Photos app. Places exists with a nice big map to show you all your friends around you. Etc.
Facebook is said to be launching this native app shortly. Facebook's own native iPhone app has been consistently in the top Free apps on Apple's App Store. The company has not yet released an iPad version of their app, though the demand has been clear as 3rd party Facebook apps such as MyPad have consistently ranked in the iPad bestsellers since the iPad's launch.
Flo's Weblog has posted instructions on how to modify the Facebook app so you can play with this early iPad release yourself.