New Apple iPad Ad 'We'll Always', With Nod to OS X Lion
Apple released a new iPad television advertisement tonight called "We'll Always" which shows off the iPad in many different uses.
We'll never stop sharing our memories. Or getting lost in a good book. We'll always cook dinner and cheer for our favorite team. We'll still go to meetings, make home movies, and learn new things. But how we do all this will never be the same.
As with previous iPad ads, Apple is focusing on the user experience by demonstrating various iPad apps.
Apple sneaks a plug for OS X Lion in the ad as well: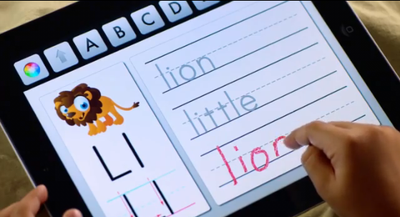 The apps shown in the ad include: Photos (built in), iBooks, The Photo Cookbook, MLB, Fuze HD, iMovie, Alphabet Fun