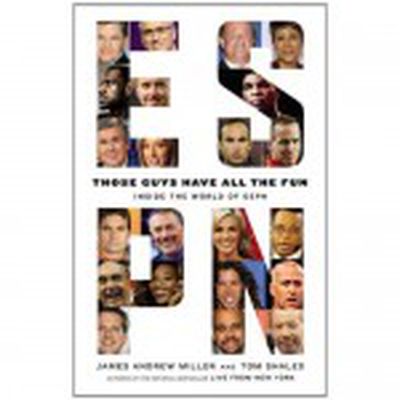 Steve Jobs' penchant for bluntness is legendary.
In 2006, Disney bought Pixar for $7.4 billion. This made Steve Jobs the Mouse's largest shareholder and gave Jobs a seat on the Disney board of directors.
According to Those Guys Have All The Fun: Inside the World of ESPN, a book about ESPN (which is owned by Disney), at the first board meeting after the acquisition, the president of ESPN thought it would be a good idea to introduce himself to the newest Disney board member:

"I am George Bodenheimer," he said to Jobs. "I run ESPN." Jobs just looked at him and said nothing other than "Your phone is the dumbest f**king idea I have ever heard," then turned and walked away.
John Gruber at Daring Fireball notes the phone in question is this one -- a phone on which ESPN and Disney wound up losing $135 million. For context, Disney acquired Pixar in early 2006, so the iPhone was certainly under active development at that point.
Earlier this year, two shareholder advisory firms questioned Jobs' position as director at Disney, noting that he missed more than 75 percent of Disney board meetings for three out of the past four years.