Apple Recalls Some iMac Seagate 1TB Hard Drives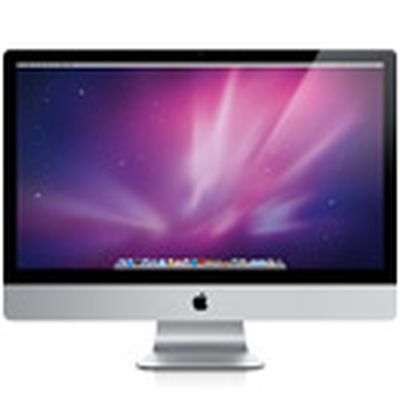 Apple has begun sending emails about a new hard drive recall, called the iMac 1TB Seagate Hard Drive Replacement Program:

Apple has determined that a very small number of Seagate 1TB hard drives used in 21.5-inch and 27-inch iMac systems, may fail under certain conditions. These systems were sold between May 2011 and July 2011.

Apple or an Apple Authorized Service Provider (AASP) will replace affected hard drives free of charge.

Apple is contacting affected iMac owners who provided a valid email address during the product registration process to let them know about this program. If you have not been contacted, but think you have a 1TB Seagate hard drive, you can enter your serial number below to see if it's part of this program.
Apple encourages owners with affected computers to go to an Apple Retail Store, an Apple Authorized Service Provider or contact 800-APL-CARE.
The recall will continue for one year: "Apple will replace affected Seagate hard drives, free of charge, until July 23rd, 2012. Apple will continue to evaluate service data and will provide further extensions to this program as needed."