Apple Directors Informally Exploring CEO Succession Possibilities, Jobs Calls Report 'Hogwash'
The Wall Street Journal reports that some members of Apple's board of directors have informally been exploring possibilities for CEO succession should Steve Jobs permanently step down from his position.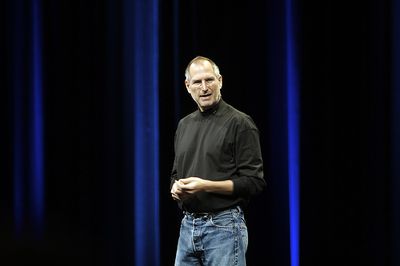 Jobs has taken several medical leaves of absence over the past few years, the most recent of which began in January and has continued indefinitely. Jobs has however, made several public appearances at Apple media events to introduce new products.
Since Steve Jobs went on medical leave this winter, some members of Apple Inc.'s board have discussed CEO succession with executive recruiters and at least one head of a high-profile technology company, according to people familiar with the matter.

The conversations weren't explicitly aimed at recruiting a new chief executive and were more of an informal exploration of the company's options, said these people. The directors don't appear to have been acting on behalf of the full board, some of these people said.
The report notes that Apple's directors have long taken executive succession plans seriously, routinely holding private sessions at every board meeting to discuss the topic and update plans.
Apple's independent directors take succession planning seriously, said a person familiar with the board's thinking. This person said Apple's independent board members discuss management succession in private sessions without Mr. Jobs held at every board meeting for the past 12 years.

"It's best practice,'' this person noted. "Everybody in the room is sworn to secrecy as to what it [the succession] plan is."
Apple Chief Operating Officer Tim Cook, who has been in charge of Apple's day-to-day operations in Jobs' absence, is still considered to be a top candidate for the job, but directors are understandably exploring all options and reaching out to multiple channels in order to help make the most informed decision possible.
The report suggests that at least some of the external discussions have been initiated by recruiters themselves, although the talks are said to have progressed beyond the routine contact directors normally have with such firms. Jobs has of course given no indication that he plans to step down permanently, and so discussions appear to so far be informal and preparatory in nature should the situation change.
While Apple declined to comment for the report, Jobs reportedly responded via email, saying "I think it's hogwash." Consequently, the Journal suggests that Jobs may have been unaware of the discussions.