Apple Finally Catches Up with iPad 2 Demand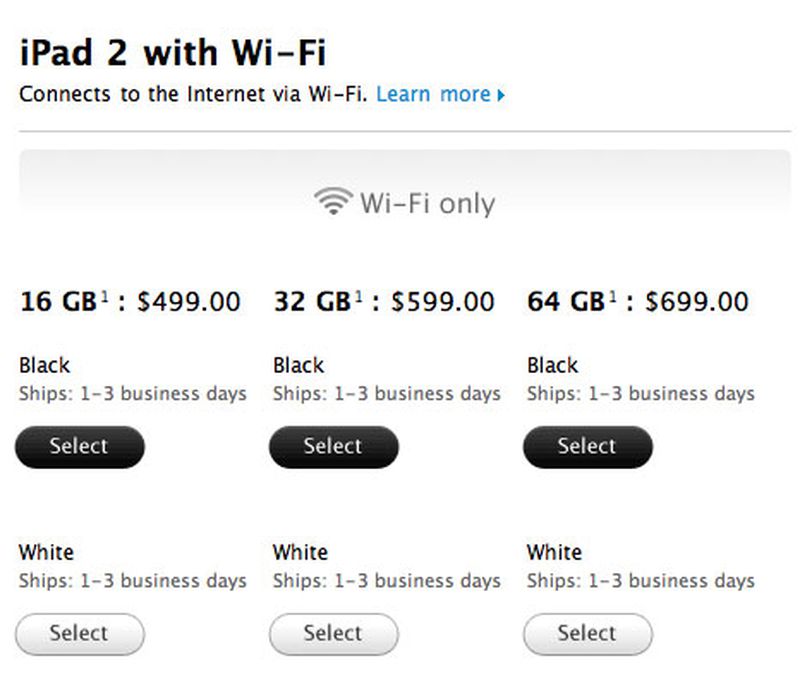 Fortune noted
earlier today that Apple has finally caught up with iPad 2 demand this weekend with
shipping times
down to 1-3 business days. This comes over 4 months since the iPad 2 was
originally launched
in March.
Shortly after its launch, the iPad 2 had
4-5 week delays
in availability. Lines were common at many stores for months after the launch. Just last week, Apple had already made
steady improvements
in availability by dropping ship times down to 3-5 days for the first time since launch.