iTunes Connect to Go Down for Maintenance as App Store Problems Persist
Early last evening, the Mac App Store and iTunes App Store began having intermittent connectivity problems that we originally reported on our Mac Blog. The issues were widely reported by our readers in many geographic areas though the problems came and went for individuals. Reports of problems, however, have persisted all night, representing one of the longest durations of connection issues with the App Store ever.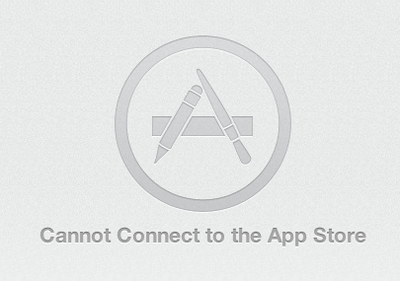 Late this evening, Apple has started emailing developers to let them know that their developer portal iTunes Connect will be undergoing maintenance throughout the day on Wednesday (emphasis ours):
iTunes Connect will be undergoing scheduled maintenance on Wednesday, July 13 from 9 a.m. to 4 p.m. PDT.

During this time, iTunes Connect will still be available. However, pricing changes made between 9 a.m. and 4 p.m. PDT will cause the app to become unavailable for purchase until maintenance is complete, at which point the app will become available at the new price. To avoid interruptions to the availability of your apps, do not make price changes during this time.

Lastly, customers may not be able to purchase apps in the Mexico, U.K., Australia, Switzerland, Japan or Norway storefronts during the scheduled maintenance.

Regards,
The App Store team
It's not entirely clear if the maintenance is related to the downtime, but it seems likely given the short notice. The window of time covers the entire day and Apple says it could actually affect customer purchasing in many geographic areas.
While Apple is expected to also release OS X Lion to the App Store in July, the duration and scope of this maintenance seem beyond what might be considered normal downtime.