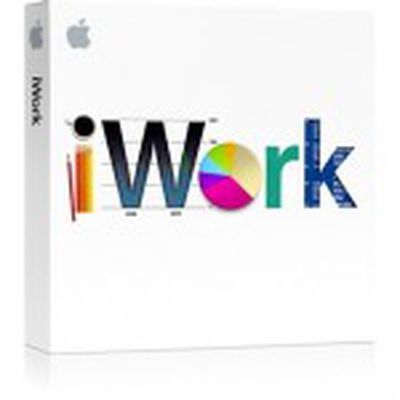 MacLife.de reports [Google translation] that the boxed version of iWork '09 is currently out of stock at a number of prominent German retailers, including Amazon.de, Cyberport.de, Gravis.de, and Alternate.de.
Apple of course began offering the individual iWork '09 applications via the Mac App Store from its launch in early January, pricing the three applications at $19.99 each. The company has, however, continued to sell the boxed version of iWork '09 priced at $79.99 for a single-user license or $99.99 for a family pack.
iWork '09 is two-and-a-half years old at this point, having been introduced in January 2009. Rumors had claimed that Apple was preparing to launch a revamped iWork '11 suite alongside the Mac App Store earlier this year, and iWork shortages at retail stores leading up to the Mac App Store debut had further fueled speculation, but nothing materialized.
Despite the recent iWork stock issues at German retailers, such shortages are not a consistent predictor of Apple product updates, particularly in the case of software, where the company's products have commonly gone out of stock temporarily only to reappear soon after. Nevertheless, it is interesting to speculate about whether the launch of OS X Lion could see Apple make changes to its other software offerings such as iWork by either releasing an updated version or simply moving to exclusive Mac App Store distribution for the current version.