Apple Prepping for iWork '11 Mac App Store Launch?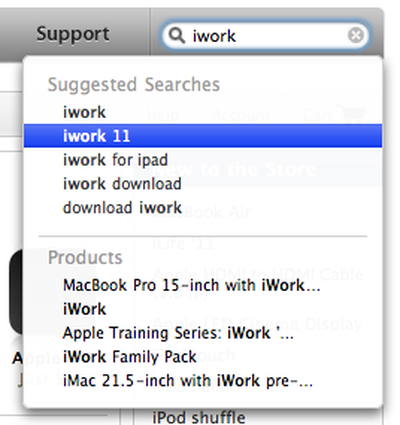 According to a
report
from 9to5Mac, stock of iWork '09 is running low at retail Apple Stores. Meanwhile, Apple's
online store
auto-completes "iWork 11" as a possibility when searching for "iWork". While none of these findings are particularly conclusive, we have
heard that
Apple is planning on launching iWork '11 alongside the Mac App Store.
Apple has since given the date of January 6th, 2011 as the launch date for the Mac App Store. Last we heard, Apple was still debating whether or not they would also offer a retail box version of their productivity suite or keep it a Mac App Store exclusive.
Promotional materials for the Mac App Store have shown the three iWork applications, Pages, Keynote, and Numbers, available on an individual basis for $19.99 each, below Apple's current $79 price for the complete retail box suite.