One of the big new features in the upcoming OS X Lion is auto-resume for all applications. The feature comes from iOS where the distinction between open and closed apps is blurred, as every app will resume right where you left off.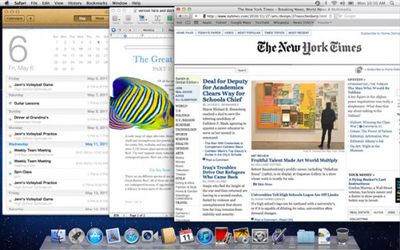 From Apple's OS X description of the Resume feature:
Now apps you close will reopen right where you left off, so you never have to start from scratch again. And when you install software updates, you no longer need to save your work, close your apps, and spend valuable time setting everything up again. With Resume, you can restart your Mac and return to what you were doing — with all your apps in the exact places you left them.
Jeremy Laurenson, however, writes about a potentially embarrassing situation he ran into while running OS X Lion. Laurenson reports that he and his wife had been watching his wife's delivery in Quicktime Player and later quit the application. In OS X Lion, this saved the state of the video and windows, leaving him a surprise when he later launched a movie for a colleague:
Imagine my surprise (and luckily nothing crazy was on screen) when I double-clicked to open a different video file to show a colleague and the ole "delivery video" popped right up as well.
Laurenson sees this causing "all kinds of issues" as people adjust to the new system.
Update: Alternatively, you can now turn Resume off in Lion as a global setting, but not per app. This setting was added recently:


Top Stories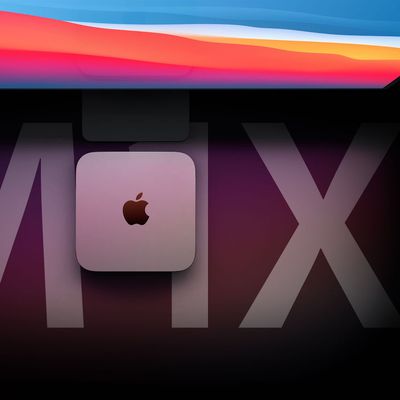 Apple can be expected to launch an updated high-end Mac mini with a new design and a faster "M1X" Apple silicon processor in the "next several months," Bloomberg's Mark Gurman reports. In the latest publication of his Power On newsletter, Gurman writes that a new high-end Mac mini, which has previously been reported to feature a new design with additional ports, can be expected to replace...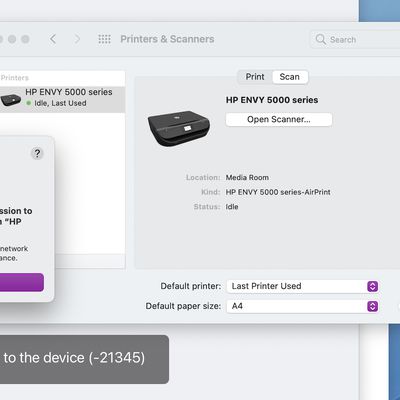 In a newly published support document on its website, Apple has acknowledged an error that some users may receive when they try to use a scanner with a Mac in the Image Capture app, Preview app, or the Printers & Scanners section of System Preferences. A screenshot of the error message from the HP Support Community When attempting to use a scanner with a Mac, Apple said users might get an...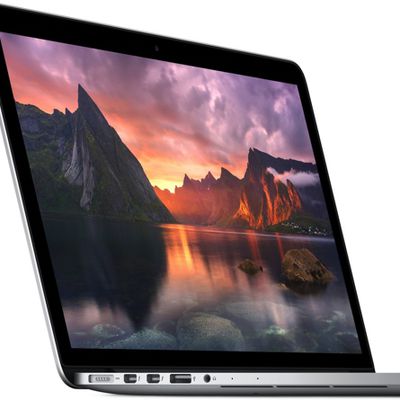 A large number of late 2013 and mid 2014 13-inch MacBook Pro owners are reporting that the macOS Big Sur update is bricking their machines. A MacRumors forum thread contains a significant number of users reporting the issue, and similar problems are being reported across Reddit and the Apple Support Communities, suggesting the problem is widespread. Users are reporting that during the...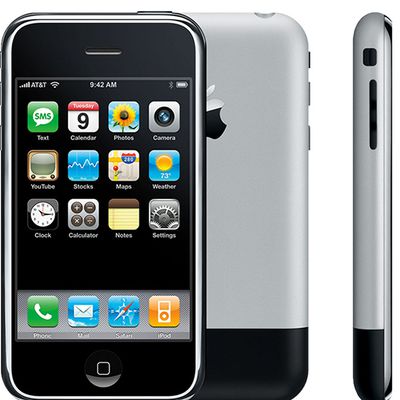 To commemorate the tenth anniversary of the iPhone, Apple marketing chief Phil Schiller sat down with tech journalist Steven Levy for a wide-ranging interview about the smartphone's past, present, and future. The report first reflects upon the iPhone's lack of support for third-party apps in its first year. The argument inside Apple was split between whether the iPhone should be a closed...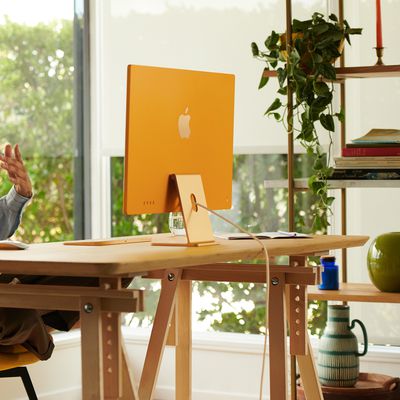 Apple yesterday announced a completely redesigned 24-inch iMac with the M1 Apple silicon chip. The new iMac, the first major redesign of the Mac desktop computer since 2012, has several changes compared to the previous generation. In the aftermath of the event, a few new features and tidbits may have slipped under the radar, so we've compiled this list of some of the less-talked-about...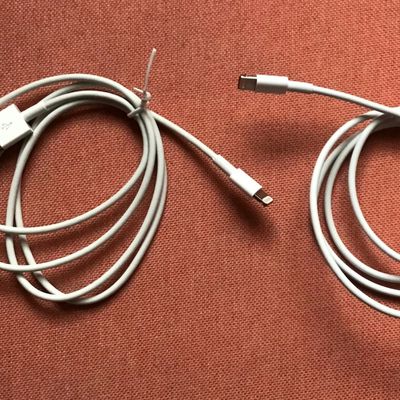 A normal-looking Lightning cable that can used to steal data like passwords and send it to a hacker has been developed, Vice reports. The "OMG Cable" compared to Apple's Lightning to USB cable. The "OMG Cable" works exactly like a normal Lightning to USB cable and can log keystrokes from connected Mac keyboards, iPads, and iPhones, and then send this data to a bad actor who could be over a...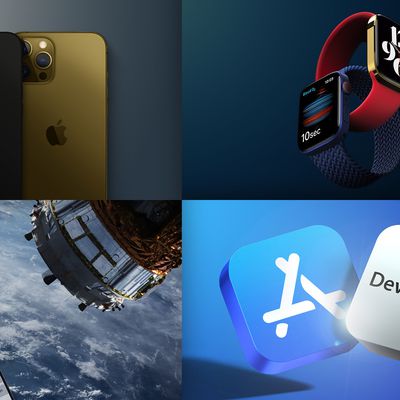 The finish line is in sight! Apple's annual iPhone event is likely just a week or so away and all eyes will be on the company as it unveils the next version of its most popular product line. With any luck, we'll also see the next-generation Apple Watch and perhaps even some new AirPods. Other news this week saw Apple making some more changes to its App Store policies in response to a...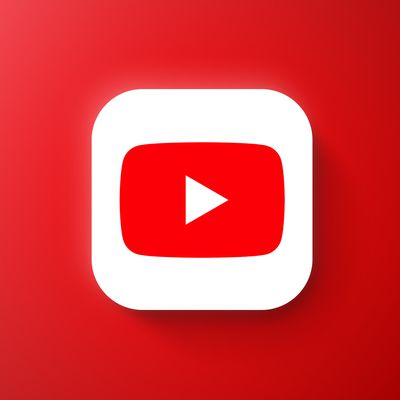 YouTube says it has passed 50 million subscribers for its Premium and Music subscriptions, making it the "fastest growing music subscription" service in the world, according to YouTube's global head of music, Lyor Cohen. YouTube says that it has more than 50 million paying subscribers collectively across YouTube Premium and YouTube Music. The Google-owned service says it attributes this...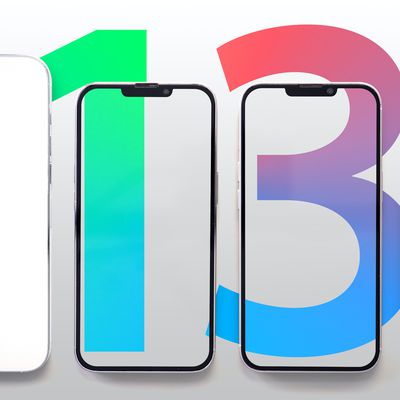 With the launch of Apple's iPhone 13 lineup believed to be just a few weeks away, we have compiled all of the coherent rumors from our coverage over the past year to build a full picture of the features and upgrades coming to the company's new smartphones. For clarity, only explicit improvements, upgrades, and new features compared to the iPhone 12 lineup are listed. It is worth noting that...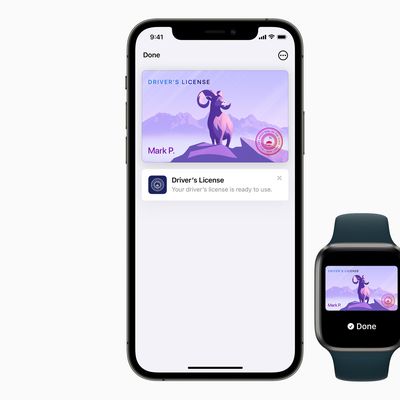 Apple today announced the first U.S. states that will be rolling out the ability for residents to add their driver's license or state ID to the Wallet app on the iPhone and Apple Watch. Arizona and Georgia will be the first states to support the feature, with Connecticut, Iowa, Kentucky, Maryland, Oklahoma, and Utah to follow, according to Apple. Apple said select TSA security checkpoints in ...