Buried in the hundreds of new features in iOS 5 is
support for AVRCP 1.3
(or maybe even 1.4!), a Bluetooth standard that gives iPhones the ability to send artist, album and track name information to Bluetooth audio devices such as those in the stereos of some newer cars.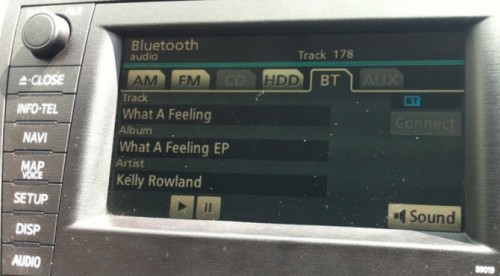 iOS has been stuck at AVRCP 1.0 for
nearly a year
, and though the iPhone allowed control of the some music playback (back, next, play/pause, and volume up/down), the device wouldn't pass on information about what song was currently playing. In iOS 5, that all changes.
For more information, check out Wikipedia's page on the
different versions of AVRCP
and what, exactly, each version supports.