Apple Addresses 'Mac Defender' Threat With Security Update 2011-003 for Snow Leopard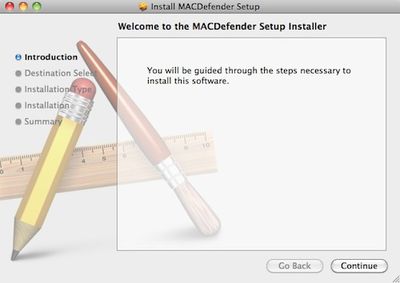 Apple today released Security Update 2011-003 (Snow Leopard), a new software update that addresses the "Mac Defender" malware that has been afflicting Mac users over the past month.
- Malware removal

Available for: Mac OS X v10.6.7, Mac OS X Server v10.6.7

Impact: Remove the MacDefender malware if detected

Description: The installation process for this update will search for and remove known variants of the MacDefender malware. If a known variant was detected and removed, the user will be notified via an alert after the update is installed.
The update weighs in at 2.36 MB and requires Mac OS X 10.6.7.
Seed notes for the most recent developer build of Mac OS X 10.6.8 had indicated that the update will identify and remove known variants of Mac Defender, but Apple apparently wanted to push the anti-malware portions of the update as quickly as possible before incorporating it directly into Mac OS X 10.6.8 for future updaters.