Some iCloud Music Service Details, Others Companies Likely to Follow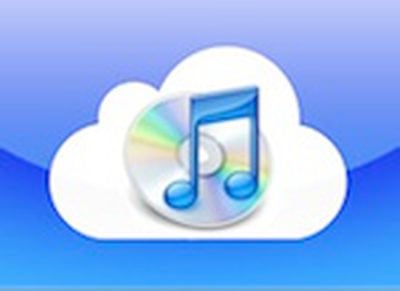 Businessweek provides an overview of how Apple's music service might compare to the recent services launched by Google and Amazon. Notably, Apple is taking the time and spending the money to reach agreements with the major music labels to support the service.
Amazon reportedly didn't even try prior to their cloud music launch, while Google's talks broke down after a year of negotiation. Both existing services are limited due to the lack of licenses. Label executives are said to have been negotiating "aggressively" to make sure they profit from the shift to the cloud.
Businessweek is able to describe what the service will look like based on those familiar with the negotiations:
Armed with licenses from the music labels and publishers, Apple will be able to scan customers' digital music libraries in iTunes and quickly mirror their collections on its own servers, say three people briefed on the talks. If the sound quality of a particular song on a user's hard drive isn't good enough, Apple will be able to replace it with a higher-quality version. Users of the service will then be able to stream, whenever they want, their songs and albums directly to PCs, iPhones, iPads, and perhaps one day even cars.
It's not clear how Apple intends to pay for and charge for the service. The licenses will reportedly cost a lot, and Apple will have to pass those charges to the customer in some form.
According to Businessweek, many are waiting to see what Apple can accomplish as labels expect that once Apple's service launches, others will soon follow with similarly licensed services.