Verizon iPhone Prelaunch Testing: "Acme" Code Name, Text Check-Ins to Ensure Security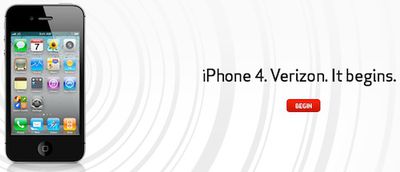 TechnoBuffalo shares claimed details of Verizon's internal testing for the iPhone 4, highlighting security measures taken by Apple and the carriers to maintain control over the test units.
According to the report, a small number of Verizon employees were provided with iPhones two weeks before the public debut, using them out in the field to ensure that there were no last-minutes hitches in real-world performance. Staffers receiving iPhones were of course required to sign non-disclosure agreements regarding the new hardware, which the source unsurprisingly describes as being above and beyond what is typically required for unreleased hardware. Those privy to the testing process were also reportedly instructed to never refer to the iPhone by name, instead using the code name "Acme" to refer to the device.
But what is particularly interesting are the security methods reportedly employed to help ensure that the handsets remained in the possession of the testers, a system that required testers to manually report in on their devices every twelve hours.
Our source describes a unique protocol requiring staffers to text a secret PIN code to a dedicated phone number every 12 hours. This served as ongoing confirmation that the handset was still in the proper hands. So no PIN code, no functionality.
Early field testing in Apple Stores around the country reportedly began as much as six months ahead of the Verizon iPhone's launch, but it was only in the last several weeks before launch that testing opened up beyond engineering staff to a broader, albeit still select, group of Verizon employees. As is par for the course with Apple product releases, the vast majority of Verizon employees were kept in the dark about the iPhone testing and launch plans.