Foxconn to Suppliers: iPad 2 Production (and Next iPhone?) Will Not Be Delayed Due to Explosion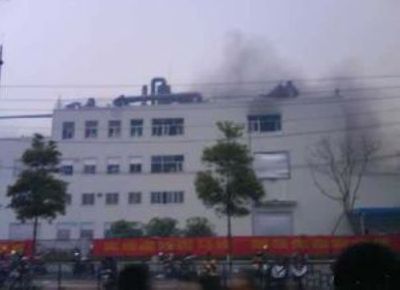 Photo via
MIC Gadget
Beyond the obvious human toll of last week's
Foxconn factory explosion
, there's been speculation about how the incident may affect Apple's iPad 2 production.
Some analysts have already suggested that the production impact should be minimal, but now China Times is reporting more definitively that the iPad would not be affected based on comments from Foxconn to suppliers.
Sources said the explosion at Foxconn Technology Group's Chengdu plant did not affect the assembly line of iPad. Foxconn assured major suppliers at an online meeting yesterday that under the principle of "orders placed and goods delivered as usual", the production of iPad 2 would not be delayed and related iPhone devices and new iPad products would still be in mass production in the third quarter.
"Related iPhone devices and new iPad products" appears to be sufficiently vague, but Apple, of course, is expected to launch a new iPhone around September this year which is likely to be manufactured by Foxconn.
The explosion which rocked Foxconn's factory on Friday night killed 3 people and left 15 injured. Apple has issued a statement expressing their condolences to the victims and family and that they are investigating the event.